Thomson, GA - Mr. Eddie Fountain Jr., age 52, passed on September 18, 2019.
Services were held September 24, 2019 at Shiloh Baptist Church, Norwood, GA with Rev. Kenneth Hannah, Pastor,  Officiating.
Thomson Funeral System, Thomson, Georgia is in charge of arrangements.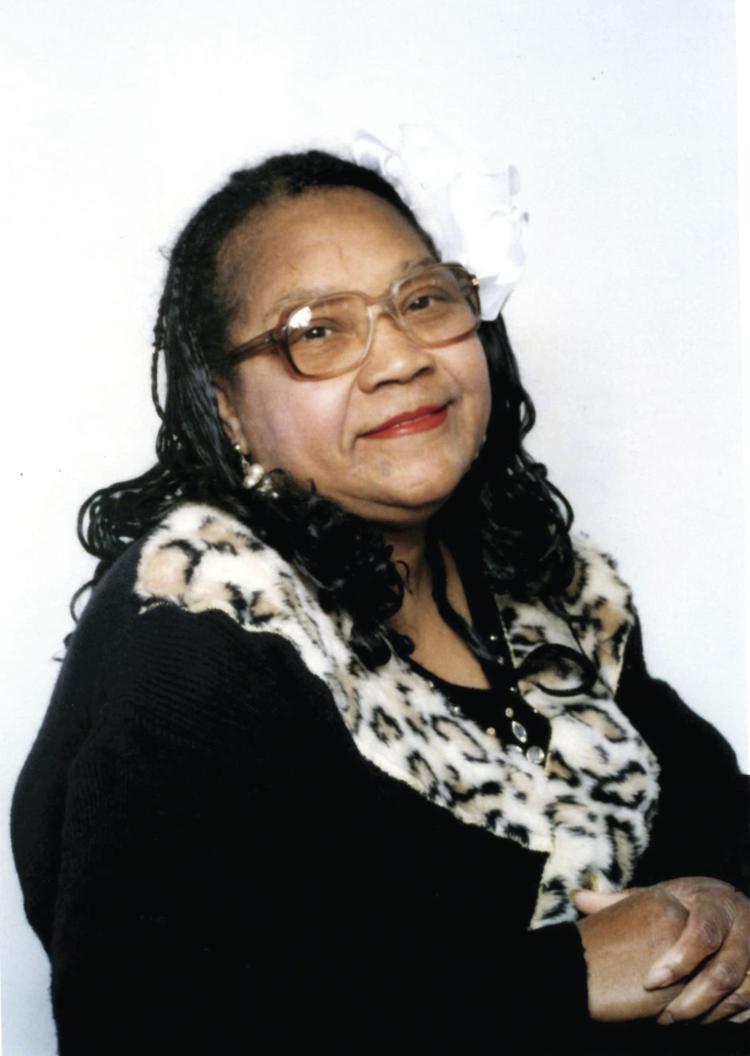 Warrenton, GA - Mrs. Loretta Crew Harden aka "Boonie / Lo-Lo", age 78, of 419 Wire Road, Warrenton passed away on Friday, September 13, 2019 at the Thomson Health and Rehab in Thomson.
The Memorial Service in her honor was held on Friday, September 20, 2019 at 1:00 p.m. at the Heard's Chapel Baptist Church in Washington with the pastor, Rev. Paul Hull, presider with Rev. Juanterrence Lowe, eulogist.
Survivors are:  a daughter, Angelia Lowe-Harvey; a devoted son-in-law, Travis Harvey; five grandchildren, Aniia J. "Trecie" Lowe; Rev. Juanterrence K. Lowe, Jonedre A. Lowe, Treasure L. Harvey and Timothy Martin; five great-grandchildren, Juantavious Lowe, Roderick J. Mitchell, Juandaja Lowe, Jalen Horten and Alecia Martin; one god-child, Donetto Lowe (Rick) Killeen; two devoted cousins like sisters, Annie Ruth Martin and Juanita Thomas; five nephews, Lawrence Stokes, Eddie C. Harris, Mitchell Pettis, Isaac Pettis and Austin Pettis; a host of other family members and friends.
Thomson Funeral System, 505 Gordon St. NE, Thomson, GA is in charge of arrangements.
Thomson- Mrs. Margaret Louise Aycox Hardy, 87, entered into rest Sunday, September 22, 2019, in Augusta University Hospital. She was the wife of the late William P. Hardy.
Funeral services were held September 25, 2019, in the Curtis Funeral Home Chapel with Rev. David Lambert officiating. Burial was in the Westview Cemetery.
Mrs. Hardy was born to the late Homer Virgle Aycox and Kathleen Peebles Aycox in Avera, Ga. on November 20 1931. She was a seamstress and a cook. She was a Baptist by faith and had attended Agape Ministries.
She is survived by her children, Tommy (Betty) Edmunds, Dearing, Kathy Morgan, Thomson, Margaret (Ray) Pinion, Norwood, and Marcia Nichols, Thomson; her sister-in-law, Connie Aycox, Martinez; 5 grandchildren, 8 great-grandchildren, and 1 great-great-grandchild.
She was preceded in death by her siblings, Tom, Jewel, Hazel, Eugenia, John, and Virginia, her son-in-laws, Ricky Swint, Glen Morgan, and Harold Nichols.
Curtis Funeral Home, Thomson, Georgia is in charge of arrangements.
Warrenton, GA - Mrs. Sandra Hardin McMichael,  75, died at her home on September 23, 2019.
Graveside funeral services were held September 25, 2019 at Scruggs Cemetery in Norwood, GA.
Lowe Funeral Home, Warrenton, Georgia is in charge of arrangements.
Anderson, SC - Herbert Purvis, Jr., 84, passed away Tuesday, September 17, 2019 at his home.
Born August 5, 1935 in Warren County, GA, he was a son of the late Herbert Purvis and Florence Hood Purvis. He was married to the late Vylene Day Purvis.
Herb served his country as a captain in the US Army and was a graduate of Florida State University having earned a bachelor's degree in Finance. He worked for Milliken for over 48 years and was an active member of Grace Episcopal Church for the last 40 years.
He is survived by his son, Bert Purvis,  his wife Laura and grandsons, Ben and Sam Purvis, all of Virginia Beach, VA.
In addition to his wife and parents, he was predeceased by his brother, Raymond Purvis and his sisters, Drue Willie Martin and Lorine Denham.
A memorial service will be held Saturday, October 5, 2019 at 11:00am at Grace Episcopal Church with Father John B. Hardaway, IV officiating. The family will receive friends in the church social hall immediately following the service.
In lieu of flowers, memorial contributions may be made to Grace Episcopal Church, 711 S. McDuffie St., Anderson, SC 29624.
Norwood, GA- Mrs. Eugenia Lester Taylor, 84, of Norwood, GA entered into rest September 22, 2019.
Survivors include her sons, Henry Lee Taylor (Cynthia) of Thomson, Lester Taylor (Anjelica), Richard Taylor (Colleen) all of Dearing, and Randy Taylor of Thomson; 7 grandchildren and 7 great grandchildren.
Funeral services were held September 25, 2019 in the chapel of Beggs Funeral Home with Rev. John Jenkins and Rev. Tommy Harwell officiating.
Beggs Funeral Home, Thomson, Georgia is in charge of arrangements.