Thomson, GA – Grace Reddick Curtis, 98, entered into rest September 18, 2018.
was held in Westview Cemetery on September 22, 2018.
Survivors include four grandchildren, Daniel Curtis (Heather), Thomson, Michael Curtis (Michelle), Ridgeland, S.C., Joshua Curtis (Rebecca), Florissant, Missouri, Emily Romig (Jeremy), Louisiana, Missouri; twelve great-grandchildren, Brittany Curtis, Stephen Curtis, Craig Curtis, Christopher Cole, Breanna Curtis, Grayson Curtis, Isaiah Curtis, Evangaline Curtis, Anneliese Curtis, Evan Romig, Jeremiah Romig, and Malachi Romig.
Curtis Funeral Home, Thomson, Georgia is in charge of arrangements.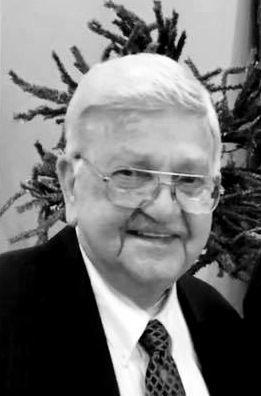 John Greene Dyer, Jr., died Thursday, September 20, 2018. He was Minister of Music and Youth at First Baptist Church Thomson, GA from 1965-75, serving alongside pastor Dr. J. Estill Jones.
 Mr. Dyer was born August 20, 1932, in Chickamauga GA, to parents John Greene Dyer, Sr., and Ruth Goodson Dyer, both deceased. John was predeceased by brothers Edgar Roland Dyer (Anne) and Benjamin Franklin Dyer (Jean); sisters Augusta Dyer Ambercrombie (Frank), Josephine Dyer Bryan (William F.), and Georgia Mae Dyer Baker; and nephew Dr. Calvin P. Bryan (Margaret). He is survived by niece Patricia L. Bryan Siler, Chattanooga; great nephew Christian Siler (Brandi) and their two daughters; Michael Lee Dyer (Lundie), Louisville, KY; John Greene Dyer III (Linda), Evansville, IN; Kenneth Baker (Sue), Rio Verde, AZ ; Daniel Baker, San Diego, CA; Carlos Cazador (Socorio), Madera, CA; Dr. James Bradshaw (Susan), Rome, GA; Brink Bradshaw (Patty), Thompson, GA; Drs. Sara and Stephen Kuhn, Signal Mountain, TN; and numerous great and great-great nephews and nieces.  Also, surviving and continuing his legacy are hundreds of "his girls" of the Chattanooga Girls Choir, and numerous friends.
 Mr. Dyer was a graduate of Gordon Lee High School, Chickamauga, GA; Furman University, Greenville, SC; Southern Baptist Theological Seminary School of Sacred Music, Louisville, KY; and the University of Tennessee, Knoxville. He did further study at Ohio State University, Columbus, where he was also on the Music faculty, and Georgia State University, Atlanta. He served as Minister of Music for many years in churches in Kentucky, Tennessee, North Carolina, Ohio, and Georgia. He also served in Chattanooga churches as organist-choir master and organist only at others.
 John was on the faculty of Cadek Conservatory of Music, teaching voice and piano. In 1986 he founded the Chattanooga Girls Choir and served as artistic director for ten years. He also founded the Rome (GA) Symphony Chorus and was conductor there for three years.
 In his quiet way, John touched many lives and several generations. He was a man of great dignity and integrity, generous to a fault, and beloved by family and friends. He had a wonderfully understated sense of humor.
 A celebration of John's life will be held at First Baptist Church, 401 Gateway Ave., Chattanooga, Monday, October 1, 2018, at 7:00 pm.  Following John's instructions, there will be no visitation.  In lieu of flowers, if one wishes, a donation to the John Dyer Tour Scholarship Fund would be appreciated to continue his legacy.
Lucy Rivers Gammons, 93, of Peterborough, NH, formerly of Simsbury, Conn. passed away peacefully on September 19, 2018, while surrounded by the love of her family and friends.  Lucy lived with her family in Simsbury for over sixty years, raising her children and participating in many community activities.  She was a loving wife and mother, grandmother and very recently met her great-granddaughter.  She was a member of the First Church of Christ in Simsbury and worked for the Simsbury Public Library for nearly thirty years, retiring from the library in 1994.
Lucy Rivers was born in Thomson, GA on February 4, 1925, the daughter of Thomas Rivers and Mildred (Watson) Rivers.  She grew up in Thomson and attended the Georgia State College for Women.  She met her future husband John while he was stationed at Camp Gordon in Augusta.  They were married in 1945 and lived first in Athens, GA and later moved to Massachusetts.  The family moved to Simsbury in 1954.  Lucy greatly enjoyed gardening and reading and felt very fortunate when she started working at the Simsbury Public Library in 1966.  At the front desk she met residents of all ages and became a familiar face to many, and she felt very much at home in her workplace.  She favored the collection of mystery novels and enjoyed them again as some of these were made into movies and popular television series.  She became a world traveler, taking advantage of several town-sponsored trips to England and Scotland, Spain and Italy.  There were tours to British Columbia and the Canadian Rockies and the Maritimes as well as multiple trips to visit family in Georgia and across the United States
Some of her co-workers from the Simsbury Library encouraged her to research her ancestry back to the American Revolution, and in 1972 she joined the Abigail Phelps Chapter of the DAR in Simsbury, where she served as Corresponding Secretary and later as Chaplain.  This provided a wonderful avenue to meet others and participate in local service projects for many years.  She was also a member of the Simsbury Home Arts club, a group of neighborhood friends that created a variety of interesting crafts.
Lucy was always very welcoming and her home was an open door to all of our extended family, friends and loved ones.  She was truly the spirit of hospitality and made sure all visitors and guests were comfortable and looked after.  
Lucy is survived by her son Phillip and his wife Ruth of Dublin, Hew Hampshire, her son Jeffrey and his wife Sandy of New Milford, Connecticut; her granddaughter Amanda (Gammons) and husband Ryan Segar of Brentwood, California; her granddaughter Christina (Gammons) and husband Eric Blum of Marlborough, Massachusetts; her granddaughter Samantha Gammons and her spouse Lena Taylor of Medford, Massachusetts; and great-granddaughter Claire Blum of Marlborough, Mass.  She was pre-deceased by her husband John and son Stephen Gammons.  Lucy was pre-deceased by her sister Mildred Joesbury of Thomson.  Lucy is survived by her nephew Mike Joesbury of St Simons, GA, her nephew David W. Joesbury of Augusta, and her niece Laura Joesbury-Cook of Augusta.
 A memorial service is being planned for November 17 at 2:00 PM at the Dublin Community Church in Dublin, NH.
In lieu of flowers, memorial contributions may be made in Lucy's name to: Dublin Community Church, Dublin, NH 03444.
Jellison Funeral Home, Peterborough, NH is in charge of arrangements.
Mitchell, GA -  Rema Baker Hampton, 92. entered into rest September 19, 2018 at Thomson Health & Rehabilitation Center.
Graveside services were held September 23, 2018 at Good Hope Cemetery in Decatur, TN.
She is survived by her son, Dave (Nellie) Hampton; daughter, Donna (Steve) Smith; sisters, Joyce Nutt and Imogene (Jim) Atkins; 7 grandchildren; several great grandchildren and several great-great- grandchildren.
Lowe Funeral Home, Warrenton, Georgia is in charge of arrangements.
Thomson, GA – Otis Harrison, 85, entered into rest September 17, 2018 at his residence.
A celebration of life was held in the Thomson First Baptist Church on September 20, 2018  with the Rev. David Lambert officiating
Survivors include his wife, Dorothy "Dot" Southard Harrison; a daughter, Teresa Pearson (Jimmy), Baxley; a son, Christopher Blake Harrison (Melody), Thomson; a sister, Ernestine Sullivan, Florence, Colorado; 6 grandchildren and 5 great-grandchildren.
Curtis Funeral Home, Thomson, Georgia is in charge of arrangements.
Thomson, GA - Mrs. Avice Hinton, 75, entered into rest Monday, September 17, 2018, in Gibson Health and Rehabilitation.  
A celebration of life was held on Friday, September 21, 2018 in the Curtis Funeral Home Chapel with Mr. Randy Walden officiating.
Mrs. Hinton was a native of Jefferson County, Ga., but had made Thomson her home for some time.  She retired as a retail store manager.  
She was predeceased by her parents Mr. John Elbert Newsome and Mrs. Nan Lou Cooper Newsome; a son, John Kitchens; three brothers, Donald, Dillard and Ralph; and three sisters, Corrine, Joanne and Helen.
She is survived by four sons, Jerry Kitchens (Angela), Thomson, Bill Kitchens (Kelly), Augusta, Bruce Kitchens (Donna), Flagstaff, Arizona, and Randy Myers (Tony), Augusta; thirteen grandchildren; nine great-grandchildren; brother, John Newsome (Cecelia), Titusville, Florida; and two sisters, Jeanette Whitaker, Thomson and Virginia Sibley, Virginia.
Curtis Funeral Home, Thomson, Georgia is in charge of arrangements.
Warrenton, GA – Raymond Lee Lamb, Sr., 65, entered into rest September 17, 2018.
Survivors include his beloved wife of 47 years, Debra Harris Lamb; sons, Raymond Lamb, Jr. of Alamo, GA and William David Lamb (Staci) of Arkansas; brother, Donnie Lamb of Plains, GA; sister, Joyce Lamb Grimsley of Ellaville, GA; and 3 grandchildren, Joshua, Ivy, and Joseph Lamb; and several nieces and nephews.
Graveside services were held September 21, 2018 at Savannah Valley Memorial Gardens with Rev. Brandon Furr officiating.
Beggs Funeral Home, Thomson, Georgia is in charge of arrangements.
Rock Hill, SC - Carrie Estelle Luke passed away on September 17, 2018, after a brief illness.  
Memorial service was held, September 21, at Greene Funeral Home, Northwest Chapel, Rock Hill, SC.
She was the widow of Thomas E. Luke, Sr., formerly of Thomson, GA and is survived by one son, Thomas E. Luke, Jr., of Rock Hill, SC.
Greene Funeral Home, Northwest Chapel, Rock Hill, SC is in charge of arrangements.
Augusta, Ga - Charlie Lee Taylor, 73, entered into rest September 23, 2018.
Services will be held September 29, 2018 at 11AM, at Springfield Baptist Church, Thomson.
D.T. Brown Memorial Funeral Home, Thomson, Georgia is in charge of arrangements.