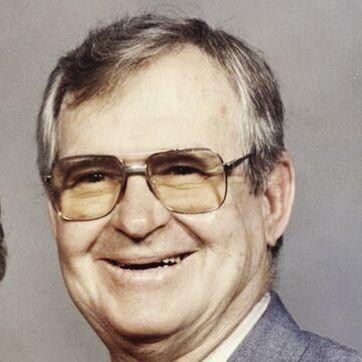 Mr. Billy Gene Goldman, age 87, of Fairmount, Georgia, passed away peacefully from this life to a better place while at his home on the afternoon of Thursday, October 21, 2021, after a long struggle with congestive heart failure. Billy was born January 20, 1934 in Amity, Georgia, a son of the late Alec S. and Sally Jones Goldman. He was the last of his generation of ten brothers and sisters. He is survived by his wife of sixty five years, Louise Rozier Goldman and many nephews and nieces in Georgia, and South Carolina. He was retired from the U.S. Army Corps of Engineers at Carter's Dam and served as a deacon at First Baptist Church of Fairmount, Georgia. Billy was a Mason and a member of Fairmount Morning Star Masonic Lodge #349. Billy proudly served in the U.S. Navy during the Korean War as a ship fitter and boiler operator. Billy loved the outdoors and enjoyed camping across the United States with his beloved wife, Louise. He greatly appreciated meeting new people and never met a stranger. Services to celebrate the life of Mr. Billy Gene Goldman will be held, Monday, November 22, 2021 at 12:00 p.m. Noon at Ponders Fairmount Chapel with Reverend Mark Owens officiating. Interment will follow at 1:00 p.m. at the Georgia National Cemetery in Canton, Georgia, with Bobby Rozier, Tommy Rozier, Randall Barrett, Woody Rozier, Rodney Mitchell and Jimmy Woods honored to serve as pallbearers. The family will receive friends at Ponders Fairmount Chapel from 4:00 p.m. until 6:00 p.m. Sunday, November 21, 2021 and after 11:00 a.m. Monday until the service hour. The family requests that in lieu of flowers donations be made to the Leukemia Lymphoma Society, P.O. Box 22324. New York, NY, 10087 of First Baptist Church of Fairmount, GA, P.O. Box 186, Fairmount, GA, 30139. Condolences may be expressed to the family at www.pondersfuneralhome.com. Arrangements by Ponders Fairmount Chapel, 2566 Hwy 411, Fairmount GA 30139.
William Watson Lavigno III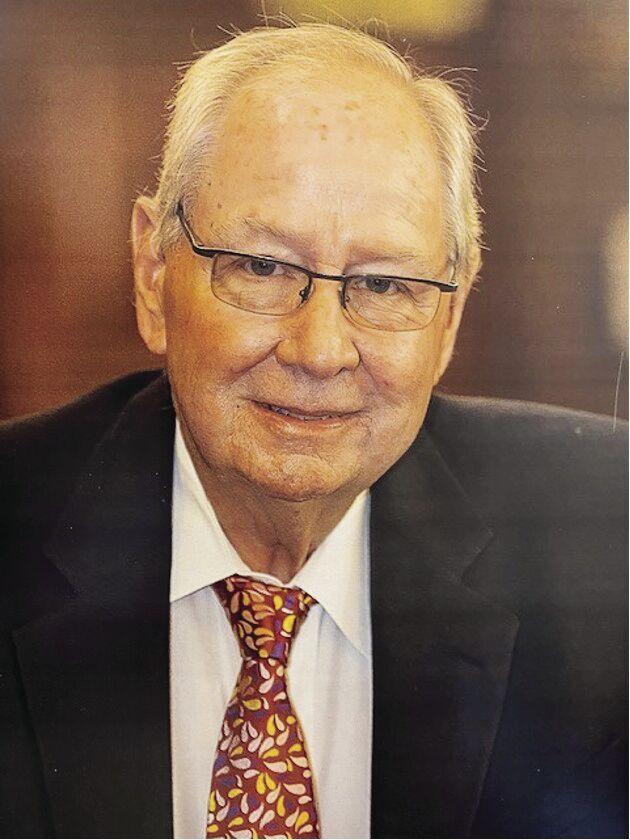 William Watson Lavigno III, age 74 of Lilburn, Georgia, passed away unexpectedly on November 12, 2021. Bill was born on May 5, 1947 in Augusta, Georgia to the late William and Virginia Lavigno. After graduating from Thomson High School, Bill enrolled at The University of Georgia. He received both his Bachelor of Business Administration and his Juris Doctor degrees. It is there at the treasured Alma Mater that he met and married his college sweetheart of six years, Jessica. He entered practice in 1972 focusing on criminal defense, child custody litigation, and personal injury cases. His compassion for youth led him to accept the position of Juvenile Court Judge for Rockdale County in 1979 where he served until 1996. Community involvement included serving on the Board of Directors of Rockdale Community Bank until its merger with Regions in 1996. He supported local charities such as the Miracle League of Rockdale County and Project Renewal and participated in the Pro Bono Project with the State Bar of Georgia providing representation to indigent citizens. He was a member of the State Bar of Georgia, Georgia Association of Criminal Defense Lawyers, Georgia Trial Lawyers Association, and the Rockdale County Bar Association. Bill had an accomplished professional career, but his daughter and son were the true loves of his life. Even before starting his own family, Bill coached Little League boys in both basketball and baseball. This also meant his children would become athletes for he believed in the disciplines of structure, focus, and perseverance. When his daughter, Bethany, settled on swimming, he became certified as a lane judge. He felt that gave him the latitude of supplementing her coaching. This was much to the concern of both the swimmer and her coach, but that was his intent----always the coach. When Bethany decided to leave her swimming scholarship mid-semester, there was never anything but support. After all---she was returning home but more importantly, she was returning to God's Country and the University of Georgia. Bill coached and mentored his son, Watson, in football, basketball, and baseball. He would not touch soccer. When Watson settled on baseball exclusively, Bill was ecstatic. That was his joy in high school. Watson spent several years beyond what his sister's tenure had been at Georgia, but each child marched to a different drum. Bill's response upon Watson's graduation from, again, his treasured Alma Mater---"Son, most people who spend that long in school would have Doctor in front of their name." He never wavered in his pride and support and enjoyed every minute of their lives. When each left the sports arena, Bill probably suffered more withdrawal effects than his children. Bill's additional therapy was playing golf with his friends and spending time on the family farm in McDuffie County, Georgia. He was a force in his professional career, and a competitor even in the gentle sport of golf. He is respected and loved by all and creates a void that cannot be filled. He will be sorely missed by those who were fortunate enough to have known him. Bill is survived by his wife, Jessica, his devoted children, Bethany (Zachary) and William "Watson" Lavigno IV (Shima), and his treasured grandson, William Watson Lavigno V. Funeral services for William Watson Lavigno III are to be held on Sunday, November 21, 2021 at Dearing United Methodist Church, 161 Church St. Dearing, Georgia 30808. The family will receive guests at 1:00 p.m. with the funeral service beginning at 2:00pm. In lieu of flowers, the family has requested that memorial donations honoring Bill should be sent to Dearing United Methodist Church, P. O. Box 187, Dearing, Georgia 30808. Arrangements made by: Phoenix Funeral Services, Inc., Conyers, Georgia. www.phoenixfuneralservicesinc.com.
Beggs Funeral Home- Thomson, GA
Ronald Anderson Jr., entered into rest November 10th 2021. The family will have a celebration of life gathering on November 20th 2021 at Faith Community Church (fellowship hall) from 4-6pm.
Thomson Funeral System, Thomson, GA
Lillie Bell Durham Crawford, 77, passed away November 10, 2021. The funeral arrangements are currently incomplete and will be announced on a later date by the funeral home.
Starling Funeral Home - Harlem, GA
Carolyn Gay, 75, of Dearing, GA passed November 13, 2021. A Celebration of life will be held at 2 PM, Sunday, November 21, 2021 at Silver Run Baptist Church with Dr. Roland Galloway officiating. Janet T. Porter, 65, of Thomson, GA passed November 14, 2021. A Celebration of life will be held 2 PM, Saturday, November 20, 2021 at Starling Funeral Home.
{Editor's note: The McDuffie Progress publishes death notices as a courtesy at no charge for area families. However, if you need to include additional details of family members and survivors please ask your funeral director to contact our office at 706-595-1601 to provide a full obituary.}