Charles McClean Cameron, Jr.
(Formerly of Thomson, GA) Charles McClean Cameron, Jr., entered into rest July 25, 2020.
He is survived by Sally Story Cameron, whom he married in 1975; was preceded in death by their two children, Charles McClean (Tripp) Cameron, III, and Margaret Delle Cameron McFadden. Additional survivors include two grandchildren, Cameron Smith, of Thomson, and Anna Charles McFadden, of Lincolnton; and by first cousins, among them George W. Lokey (Kay), of Thomson.
A graveside service was held July 28, at 9:00 a.m., at Westview Cemetery, Thomson, with longtime friend Ralph Starling officiating.
Beggs Funeral Home and Cremation Services, Thomson, GA is in charge of arrangements.
Harlem, GA - David Alan Duffy, 61, entered into rest July 26, 2020.
Left to cherish his memory are, his son, Kevin Duffy; step- daughter, Angelia Jones; one grandson, Matthew Jones (Danielle); two great-grandchildren, Karter Jones and Mason Jones; his sister, Gail Cohen; and numerous extended family and friends.
No services will be held.
Starling Funeral Home, Harlem, GA is in charge of arrangements.
Harlem, GA - Jack Bell Hatcher, 99, entered into rest July 23, 2020.
Left to cherish his memories are his wife, Minette Cass Hatcher; a step-son, Cass Ingram (Noel); two granddaughters, Ashley Ingram Moak (Robert) and Sarah Ingram Dressel (Brandon); one grandson, Russell J. Ingram (Alina); five great-granddaughters, Anslee, Molly, Caroline, Hannah Grace, and Gray Lily; his sister, Mary Elizabeth "Betty" Hatcher Davenport and other relatives and friends.
Graveside services were held July 26, 2019 in Harlem Memorial Cemetery, with the Reverend David Cooper officiating.
Starling Funeral Home, Harlem, GA is in charge of arrangements.
Warrenton, GA - Mrs. Judy Reese Hudson, age 69, entered into rest July 27, 2020.
Her loving & devoted family will cherish her memories.
Graveside services will be held at 11:00 AM, July 30, 2020 at Union Springs Baptist Church, Norwood, GA.
D T Brown Funeral Home, Thomson, GA is in charge of arrangements.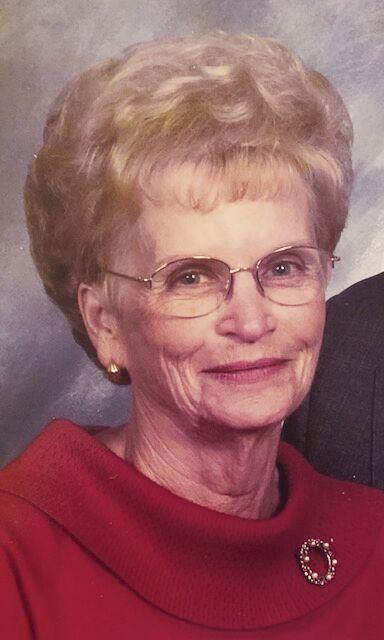 (Formerly of Glascock County) -Patsy Lamb Poss, age 88, met her Lord on Saturday, July 18, 2020.  She was born to Russell and Thelma Lamb on June 22, 1932 in Glascock County, GA.  Although she lived in DeFuniak Springs off and on for over 40 years, she always considered GA home.  She was born in Edgehill, GA and fondly spoke of life on the farm with her family.  She was always thankful for the Christian home that was provided by her parents for her and six siblings.
When you spent time with Patsy, you most definitely would be laughing before long.   She had the biggest laugh and it was evident that she enjoyed those that she considered friends and family.  She spent a lot of time with her grandmother, Josephine Cooper as a child and she would always say she was the one responsible to teaching her to be a great cook.  Patsy's ten-layer chocolate cakes were always one of the favorite of Sunday luncheons at church.  For fun, she and her husband John shared the love of mountains with her sister, Katherine and husband J I, and every year visited the Smokey Mountains to see the changing of the leaves.  One of the other things she enjoyed was the Christmas season, she decorated her entire yard every year and she enjoyed watching people slow down to see the beautiful decorations.  Patsy loved her family with all her heart. They were the light of her life and she would have done anything for them – just ask the grandchildren.  She was the best role model of what a wife, mother, grandmother, sister and friend should be.  She believed in being in church on Sunday and having an active role in other activities related to the church.  If the doors were open, you most likely would find Patsy and John. 
In addition to collecting Coca-Cola memorabilia, tea pots, and bells, she enjoyed her bowling league in Valparaiso, FL in the early 70's and being an active member and officer of the Thomson Lioness Club.  Patsy was named Lioness of the Year for the Thomson, GA chapter.
In addition to her parents, Patsy is preceded in death by her husband, John Edward Poss, two daughters, Clara Milburn and Joy Poss; one sister Mattie Mae Chalker, and three brothers, Robert Lamb, Louis Lamb, and Gene Lamb.   She is survived by daughters Johnnie Kay Ealum (BJ), Clyde Standland (Larry) all of DeFuniak Springs, FL and Diane McDonald of Anchorage, AK; one son, Louis Poss (Joy) of Lakeview, Arkansas; one sister, Katherine English (Joel), and one brother, Joe Lamb (Renee); thirteen grandchildren, twenty great-grandchildren, ten great-great grandchildren, and host of nieces and nephews.
The family would also like to thank the caregivers that assisted with Patsy's care when she needed them most.  They will be forever grateful for the love and support.
A time of visitation was held at 3:00 PM with funeral service at 4:00 PM on Friday, July 24, 2020 at Clary-Glenn Funeral Home Chapel , 290 Park Ave, DeFuniak Springs, FL. Burial followed in the Gum Creek Cemetery in Glendale Community.
Pallbearers were grandsons, Tyler Ealum, Ryan Ealum, Aaron Ealum, Stan Standland, Brett Standland, and Seth Standland.
Clary-Glenn Funeral Homes & Crematory is entrusted with the arrangements.
James Lawrence Poston, Sr.
Thomson, GA - Mr. James Lawrence "Jimmy" Poston Sr., 79, beloved husband of Mrs. Linda T. Poston, died Thursday, July 23, 2020, in the University Augusta Hospital.
Due to the Covid-19 pandemic, facemasks and social distancing will be observed at the services. Graveside services were held at 8 a.m. Saturday, July 25, 2020 in the Savannah Valley Memorial Gardens with Dr. David Lambert officiating.
Mr. Poston was a native of Florence County, S. C., but had lived in Thomson for many years. He attended Newberry College and served in the US Army Reserves.  He was the owner operator of Two State Construction / Thomson Roofing Company.  He was active in the Georgia Roofing Contractors Association, having won many awards nationally and statewide. He was a member of the Thomson First Baptist Church, where he was a Senior Deacon and a member of the Joe Wills Sunday School Class. He was a member of the Thomson Kiwanis Club, where he was awarded the Kiwanian of the year and a George Hixon Fellow. He served on the McDuffie County Planning Board.  He won the Darrell Johnson Award from the Chamber of Commerce. He was very active in the Thomson High School Athletic Booster Club.
He was preceded in death by his parents, Willard C. Poston, Sr. and Dorothy Daniels Poston, and his four siblings, Willard C. Poston, Jr., Ruby Fletcher "Polly" Poston, Thomas Preston Poston, and Elaine Poston Morris.
Survivors include his wife, Mrs. Linda T. Poston, Thomson; his daughter, Mrs. Amy (Mark) Jenkins, Evans; his son, Mr. Jay (Kelli) Poston, Thomson; his sister, Mrs. Nelda (Andy) Poston Fowler, Florence S.C.; his five grandchildren, Drue Poston, Sibyl Poston, Martha Kate Jenkins, Mary Tinsley Jenkins, and Lansing Jenkins;  several special nieces and nephews; his sister-in-law, Vonnie P. Poston; and his brother-in-law, Ellison Morris
In lieu of Flowers, Donations may be made to the Ferguson Property Fund at the Thomson First Baptist Church.
Curtis Funeral Home, Thomson, GA is in charge of local arrangements.