Thomson, GA  - Mrs. Doris Ann Coker Leggett age 82, entered into rest July 26, 2019.
Memorial services will be held at 4:00 P.M. Saturday August 3, 2019 at the residence 1429 Christine Drive, Thomson.
Survivors include her daughters, Vickie Leggett Krooss (Keith); Renee Leggett Bohler (Travis); a son, Calvin Leggett (Traci) all of Thomson, two sisters, Pat Bowick of Perry; Mel (Randy) Rourk of Grovetown, two brothers, Horace Coker of Danielsville and Harrell Coker (Dee) of Dearing; seven grandchildren, Jordan, Jasmine, Emily, Blythe, Wesley, Luke, & Seth; one great grandchild, Remyngton.
Lowe Funeral Home, Warrenton, Georgia is in charge of arrangements.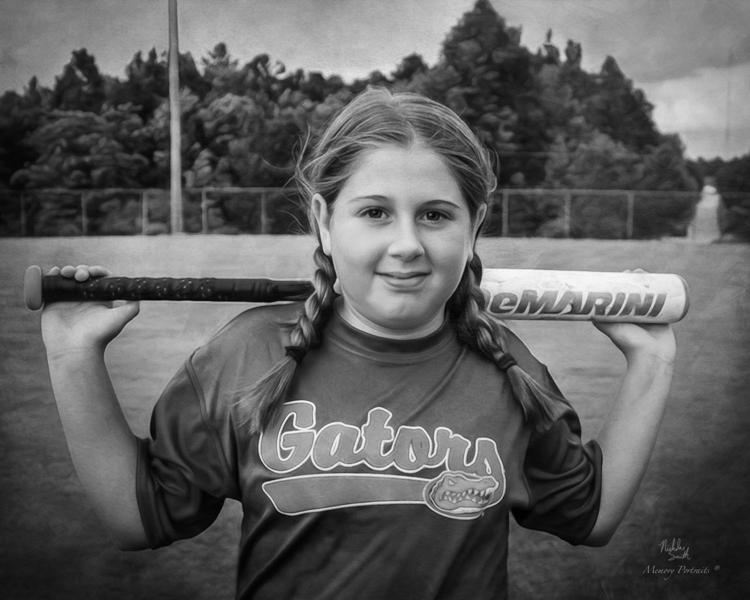 Dearing, GA – Summer Grace "Toot" Matherly, 13, along with her mother, Ashley Bales Reed entered into rest July 15, 2019 in Wilkinson County following an automobile accident.
Summer attended Thomson Middle School where she completed the seventh grade this past year. She attended the Church of Fire in Dearing, GA. Summer was kind, gentle, and adventurous. She had a big love for her family and friends. Summer was the kind of kid that was easy to love. She played softball and loved to bake. Summer loved eating crab legs, crawfish, and sushi. She loved late night ice cream trips. Summer had a love for animals and planned to grow up to be a veterinarian. Her older brother was her hero and her biggest fan; her sister, was her a role model. Summer was predeceased by her mother, Ashley Reed; grandfather, Monroe Matherly; and great grandfather, Edward Bales.
Survivors include her father, Ross Matherly; stepmother, Jennifer Matherly; stepfather, Mike Reed; siblings, Tylor Matherly, Chloe Paige Matherly; Eli West, Madison West, Sam West, Somer Ryleigh Reed, Austin Reed (Abigail), Levi Reed (Ashleigh); paternal grandparents, Ann Matherly (Nana Ann), and Danny Bohler (Papa); maternal grandmother, Julie Bales (Nana JuJu); maternal great grandmother, Daphne Bales; aunt and uncles, Jessica Kitchens (Josh), Brittany DeSantis (Anthony), Grant Matherly (Tiffany), Erica Matherly, Rob Gay and many cousins and close friends.
A Celebration of Life will be held at a later date.
Beggs Funeral Home, 799 Cobbham Rd., Thomson, Georgia is honored to serve the family of Summer Grace Matherly.
Keysville, GA – Deborah Elaine Osborne, 55, of Keysville, entered into rest July 26, 2019.
Survivors include her mother, Lila Jean Carroll of Thomson, GA; sons, Harold Osborne (Brittany) of Warrenton, GA, Michael Osborne of Evans, GA, Ronnie Osborne (Dianne) of Harlem, GA and Brandon Osborne of Keysville, GA; brother, Michael Wayne Kramer of Kennesaw, GA; and grandchildren, Olivia Osborne, Abigail Osborne, Addilyn Osborne, Peyten, Cate, Carolina and Chloe.
There will be a family gathering at a later date.
Beggs Funeral Home, Thomson, Georgia is in charge of arrangements.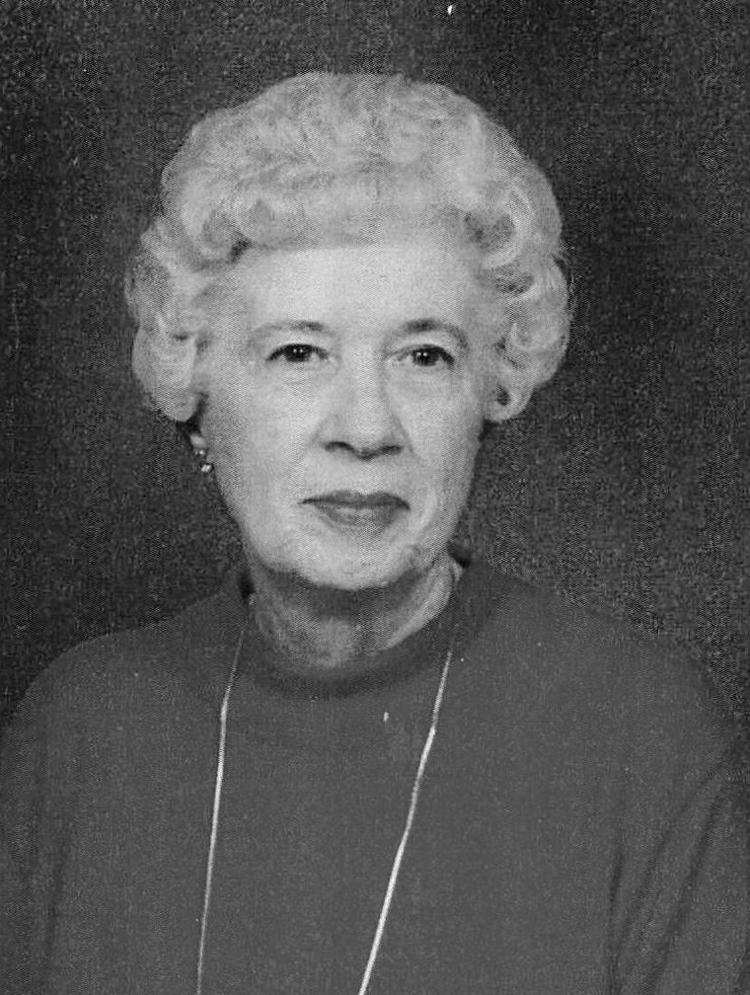 Pooler, GA - Laura Lee Parker, 90, passed away Tuesday July 23, 2019 at Oaks at Pooler Senior Living facility. She was raised in Savannah and graduated from Savannah High School in 1947. She spent a good portion of her life in Thomson, Georgia and was an active member of many organizations such as being on the Board of Habitat for Humanity and coordinating shelters in Thomson Georgia for the American Red Cross .She was currently a member of Dearing United Methodist Church in Dearing, Georgia. It did not matter what church she was a part of, she was always an active participant.Her life revolved around serving/helping others. She was first employed for the Chatham County Board of Education in Savannah, Georgia. the Okefenokee Science Center in Waycross, Board of Education in Richmond, Virginia and retired from the Georgia State Prisons in Louisville, Georgia in September 1992. She was preceded in death by her parents, James, Sr. and Margaret Parker and brother, James Parker, Jr. She is survived by a brother, Kenneth Parker (Kay) of Jasper, Georgia and sister, Elaine P. Johnson of Hinesville, Georgia.; nieces and nephews, James Alan Parker (Debra) of Savannah, Billy Parker (Anne) of Hinesville, Georgia, , Kimberly Eppley (Tom) of Hinesville, Georgia, Amy DeFore (Ben) of Hazlehurst, Georgia, David Parker (Michelle) of Bremen, Georgia, John Parker (Anna) of Peachtree City, Georgia, Rusty Parker (Melissa) of Middleburg, Florida; Great nieces and nephews, Matthew Parker of Savannah, Georgia, Joshua Parker (Ashley) of Concord, North Carolina,Billy Parker (Debra) of Hinesville, Georgia, Elleen Parker of Hinesville Georgia, Landon Parker of Bremen, Georgia, Abby and Ward Parker of Middleburg, Florida, Bentley Parker of Peachtree City, Georgia; great-great nieces and nephews, Colton Parker of Concord, North Carolina and Morgan Parker of Hinesville, Georgia. Her last act of kindness was to donate her body to science.
Arrangements have been entrusted to Baker McCullough Funeral Home Garden City Chapel, 2794 West US Highway 80 Garden City, Georgia (912)964-2862. www.bakermccullough.com
Canton, GA - Edyth S. Plunkett, age 90, passed away on July 26, 2019 at Delmar Gardens in Smyrna, Georgia.
Funeral services were held Sunday, July 28, 2019 at Heritage Fellowship with Dr. Rob Nash and Rev. Justin Bishop officiating. A private graveside service was held at the Georgia National Cemetery.
Mrs. Plunkett was a member of Heritage Fellowship. She loved her family, taking care of others, playing canasta, traveling and cooking.
Her husband of 61 years, Joe Sidney Plunkett, Sr; parents, Jim and Lela Smith and six siblings preceded her in death.
Survivors include her sons and daughters-in-law, J.S. "Rick" Plunkett, Jr. (Sue), Phillip D. Plunkett (Dee), Larry S. Plunkett and Jimmy D. Plunkett (Julie); siblings, Stella Fritter and Ray Milburn Smith; eight grandchildren, sixteen great-grandchildren and a host of nieces, nephews and special friends.
In lieu of flowers memorial contributions may be made to Heritage Fellowship "Elevator Fund" 3615 Reinhardt College Pkwy. Canton, GA 30114 or The American Heart Association P.O. Box 840692, Dallas, TX 75284.
Macon, GA - Mrs. Diane Shurley Richards entered into rest July 19, 2019.
She is survived by: a devoted husband, Anthony Richards; daughters, Shaketa Shountae Richards and Diamond Diameshia Stone; one loving son Andre D. Richards; a step-son, Andre R. Richards; three sisters, Sadie Linsey, Elise Reid and Sarah Morgan; two brothers, Dennis Wheeler and Steve McCord; aunts, Pastor Gloria (Alton) Harvey, Betty May Martin and Christine Sinkfield; uncles, Ted Shelley, Ned Shelley, Willie Shelley, and John (Geanette)  and a host of additional nieces, additional nephews, cousins, other relatives and many sorrowing friends.
A service was held July 28, 2019 at New Hope Christian Church, Thomson, GA with Rev. L.R. Rogers, Pastor, and Pastor. Gloria Harvey, Eulogy.
Thomson Funeral System, Thomson, Georgia is in charge of arrangements.
Willie Ricks of Adrian, Georgia, the brother of Presiding Elder Ella Mae Samuels, transitioned July 25th after a short illness. He will be funeralized Saturday, August 3rd, 2019 at 11:00 a.m. at Running Feet for Christ Christian Center in Soperton, GA Apostle Eric Best from Overcoming Ministry in Louisville, GA is the Pastor and Presiding Elder Ella Samuels is the Eulogist. Baker Funeral Home 4627 W Louisiana Ave. Soperton, GA 30457 Phone: (912) 529-4935 is in charge of the arrangements.  
Thomson, GA- Mr. William "Bo" Sylvester Turner, 70, entered into rest on Thursday, July 25, 2019.  
Survivors include his son, Timothy Turner (Carrie), Thomson; three grandchildren, Nancy Turner, Timothy Turner, Jr., and Wyatt Turner; three sisters, Cindy Withrow, Sandra Price, and Elizabeth Quarterman; two brothers, Jimmy Turner and Raymond Turner; step-son, Charles Gilmer.
Friends may call at the Curtis Funeral Home.  There will be no service or visitation at this time.
Curtis Funeral Home , Thomson, Georgia is in charge of arrangements.