Thomson, GA – Mr. Lexie Joe Baker, 89, died March 29, 2021. Funeral services were held April 2, 2021, in the Sweetwater Baptist Church, with Rev. Clifton Brown officiating. He is survived by his wife, Betty Cason Baker, Thomson; his two daughters, Ann Marie Baker, Atlanta and Vickie (Ken) Joiner, Thomson; his 3 grandchildren; his 5 great-grandchildren; his 5 sisters, Virgie Mae Harvell, Fran Myrtle Nelms, Chloe Ruth Rose, Mary Ann Johnson, and Jane Marie Austin; his brother, David Kenneth Baker; his two special family members, Robert Barrett Stumpe and Kelly Lee Dorsett and numerous nieces and nephews. Curtis Funeral Home, Thomson, GA is in charge of arrangements.
Mesena, GA - Mr. James A. Brown entered into rest March 31, 2021. His loving and devoted family will cherish his memories. Funeral Services will be held at 1:30PM on April 10, 2021 at Society Cemetery, Mesena, GA. D.T. Brown Memorial Funeral Home, Thomson, GA is in charge of arrangements.
Thomson, GA – LaDonna Marie Brown, 37, passed March 30, 2021. Family and friends may call Felicia Brown-Hart. The family will not be receiving friends at this time. Graveside Services will be held at 11AM, April 10, 2021 at Westview Cemetery, Thomson, GA with Rev. F.D. Favors, Officiating. Thomson Funeral System, Thomson, GA is in charge of arrangements.
Warrenton, GA – Nancy Carla Henderson Hinson entered into rest on April 5, 2021. She is survived by her son, Marc Hinson (Ashley) of Monterey, CA and her sisters, Hope H. Spivey (Tim) of Norwood, GA and Patsy H. Wells (Joe) of Cantonment, FL, and a host of nieces and nephews. A Memorial Service may be held at a later date. Beggs Funeral Home, Thomson, GA is in charge of arrangements.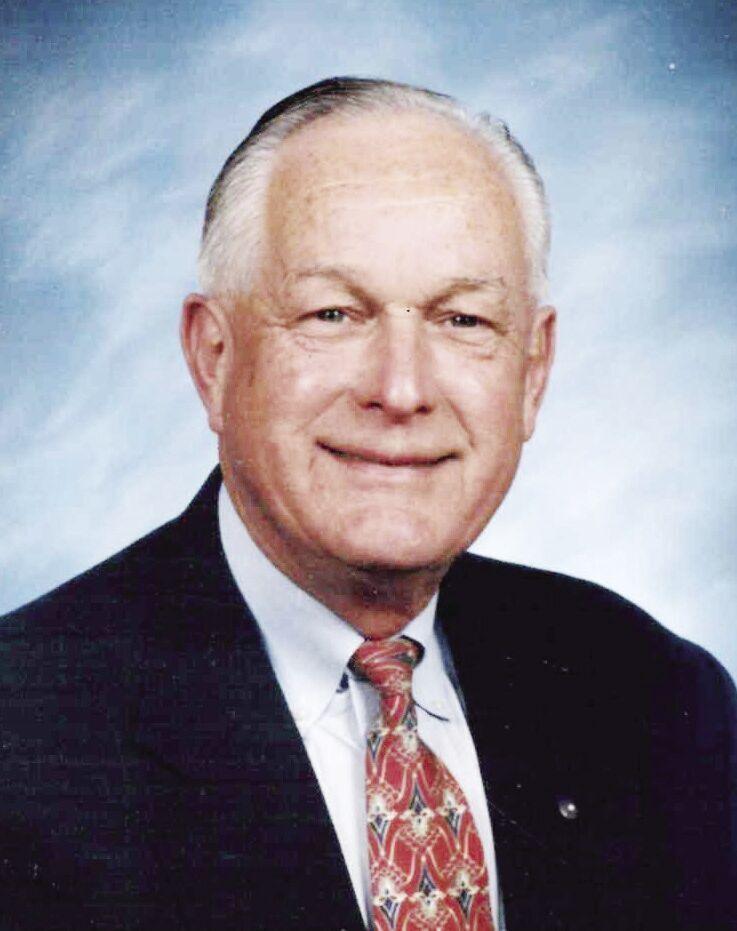 William L. "Bill" Howard, age 84, died at his home Monday morning, March 29th, 2021, after a brief bout with cancer. Born and raised on the family cotton farm, he became a proud graduate of Dearing High School's Class of 1954. He later graduated from both ABAC and the University of Georgia with degrees in agricultural economics and spent the majority of his professional years as a banker. While at ABAC he met his future wife, Alvida "Vickie" Bland of Clyattville, Ga. They married in 1959, living in Augusta where he worked for the Georgia Railroad Bank, moving back to McDuffie County in 1963 to work for the First National Bank. In 1966 he was named Executive Vice-President of the First Federal Savings & Loan Association, a position he held for some 25 years. He loved helping his savings and loan customers, serving them as a trusted advisor and friend. After growing up in a hundred-year-old farmhouse in the years following the Great Depression, he took great care to finance quality housing for his community and provide a sound, safe place for their savings. In later years he helped organize McDuffie Bank and Trust and, upon his retirement from banking, placed his real estate license with The Wilson Co. Bill Howard loved to sing. He especially loved Southern Gospel music. From childhood on he attended sings everywhere from Bell Auditorium to Purvis Schoolhouse, enjoying groups from the Oak Ridge Boys to the Statesmen Quartet. He became a founding member of The Wesleymen Quartet, singing locally at many churches and community events. Confined to the house in recent months due to his cancer and Covid, he discovered YouTube on his iPad and spent many, many happy hours watching and listening to videos of his favorite gospel groups and songs. Bill lived his strong Christian faith every day but seldom spoke of it. He much preferred to sing about it. He sang bass for 50 years in the Chancel Choir at the First United Methodist Church of Thomson. A lifelong Methodist, he was baptized and confirmed into the church at Dearing. At Thomson First he was a member of the Exodus Sunday School Class and served in many capacities from Chairman of the Administrative Board to president of the choir. He cooked pancakes for the youth prayer breakfast and traveled on mission trips to Kentucky, Tennessee, Mississippi, and twice to Haiti. A regular attendee of camp meeting, he had been a Trustee and Treasurer for the Whiteoak Campground. Remembering the outpouring of assistance from family, friends, and neighbors when his own father died young, he felt strongly that it was his responsibility to return that gift to his community wherever and whenever he had the opportunity. Over the years he served and sometimes led the Thomson Jaycees, the Chamber of Commerce, the McDuffie United Way, the Thomson High Band Boosters, Manna, and the Salvation Army. He was a board member for the McDuffie Red Cross as well as a 6-gallon blood donor. Rotary was an important part of his life and he had over fifty years of perfect attendance. It was clear to all who knew him that he lived the "The Four-Way Test" every day. He was a past President of the Thomson club and was named a Will Watt Fellow, a Paul Harris Fellow, and a Hugh Thomas Fellow, but especially enjoyed his time as a Trustee of the Georgia Rotary Student Program. He saw it as a way to "give back" to the mentors and educators who broadened his horizons by helping him get off the farm, attend college, and become a banker. The Howard family's lives have been forever and incredibly enriched by hosting these students from all over the globe. Bill Howard was a firm believer in public service. Over the years he was elected to multiple terms on the McDuffie County Board of Commissioners and the Board Of Education. For the past 20 years he was a director and twice board chairman of the Jefferson Energy Cooperative. He took great pleasure in serving the organization that he so clearly remembered from his childhood for "turning the lights on." Bill loved fried chicken and sweet tea. Fishing ran a close second - catching, cleaning, frying, and eating. His children and grandchildren were all surreptitiously introduced to iced tea from his dinner glass as babies. Later he made sure they all learned how to bait a hook. He was an avid baseball fan and faithfully followed the Braves, win or lose. He also cheered for the Bulldogs, both Georgia and Thomson. Bill Howard was preceded in death by his parents, Roy L. and Thelma Poole Howard of Dearing, and his father- and mother-in-law, Reuben and Zona Mae Gaston Bland of Clyattville. Also preceding him in death were two brothers-in-law, Charles Bland of Statenville and Eddie Collins of Cave Spring, his niece, Michelle Bland Smith of Clyattville, as well as a "later-in-life" stepfather, and fellow Braves fan, Stansil S. Hutto. In addition to his wife, Vickie, he is survived by a son, Wm. Leonard Howard, Jr. of Thomasville, and a daughter, Lisa Howard Wooten (Andrew) of Ellijay. He was the beloved "Papa Bill" to five grandchildren: Reuben Bland Howard, Arlington, Va.; Roy Leonard Howard, Macon; Savannah Wooten, Washington, D.C.; Lydia Wooten and Julia Wooten, both of Friendswood, TX. Other survivors include his sisters: Marjorie Cole (Bob), Thomson; Doris McClendon (Ernest), Carrollton; Beth McCright (H.L.), Carrollton. Additional survivors are sister-in-law Myrna Collins, Cave Spring, and brothers-in-law Raymond Bland (Mary), Lake Park, and Russell Bland (Beth), Clyattville. He also leaves behind many cherished cousins, nieces, nephews, and good friends. Visitation with the family was held at 1:00 p.m. Thursday, April 1st in the Family Life Center of the Thomson First United Methodist Church. A Celebration of Life service followed at 2 p.m. in the sanctuary. Honorary pallbearers were members of the Thomson Rotary Club, Officers and Directors of Jefferson Energy, and members of the Exodus Sunday School Class. Memorials may be made to the Music Program at Thomson First United Methodist Church, P.O. Box 8, Thomson, Georgia, 30824. The family would like to thank the wonderful caregivers at the Center for Primary Care, Augusta Oncology, University Hospital Augusta, and Regency Southerncare Hospice. Bill also wanted everyone to know how very proud and happy he was that so much of his excellent care could be provided locally at University Hospital McDuffie. You may sign a guestbook at the Curtis Funeral Home or online at www.curtisfuneralhome.com Curtis Funeral Home, Thomson, GA is in charge of local arrangements.
Thomson, GA - Joseph Thomas Kennedy, 20, entered into rest on April 3, 2021. He was born in Augusta, Georgia on September 15, 2000 and is the son of Deborah Schulken. Joseph grew up in McDuffie County, graduated from Thomson High School and played baseball and football for Thomson High School and loved golf, skeet shooting, fishing, playing softball and baseball, loved his Jeep and especially loved his family and friends. He worked at Plant Vogtle for IBEW-Local 1579 as an electrical apprentice. Joseph was Baptist by faith and a member of Marshall Baptist Church. When he was younger, Joseph loved playing in skits at his Church. Joseph Kennedy is survived by his mother, Deborah Schulken; his grandmother, Doris James; his sister, Brittney McDaniel (Craig) and their son, Caden McDaniel; his uncle, Leonard James (Lisa) and their daughter, Kayla James; his girlfriend, Amy Giles; and numerous other aunts and uncles and cousins. A Memorial Service was held at Beggs Funeral Home Chapel, 799 Cobbham Road, Thomson, Georgia at 2:00 p.m. on Wednesday, April 7, 2021, with Dr. Mark Sellers, officiating. The family received friends beginning at 1:00 p.m. until the time of the service. Per CDC requirements, the family will be observing social distancing, and masks are requested and appreciated. Due to the current national health concern, the family would appreciate phone calls, cards, texts, and e-mails. Beggs Funeral Home, 799 Cobbham Rd., Thomson, Georgia is honored to serve the family of Joseph Thomas Kennedy.
Mitchell, GA – Mrs. Mary Carlton Kent age 94, entered into rest March 31, 2021. Graveside funeral services were held April 2, 2021 at the Friendship Baptist Church Cemetery, Mitchell, GA 30820 with Rev. Mark Kent officiating. Survivors include an adopted son and special nephew, Larry (Lynn) Kent of Gibson; one sister, Betty Stambaugh Cochrane of Peoria, AZ and numerous nieces and nephews. Lowe Funeral Home, Warrenton, GA is in charge of arrangements.
Warrenton, GA - Macy Lee Johnson Lewis, age 88, departed her life on April 1, 2021. Loved ones left to cherish the sweetest of memories: a loving son and daughter-in-law, James "Ed" and Lisa Lewis of Thomson, GA; two granddaughters, Chrystal Tate and India Lewis, both of Thomson, GA; two great-granddaughters, one great-grandson, one sister, Myrtle Von (Mitchell) Odom, of Atlanta, GA; one brother, J.J. (Ernestine) Johnson of Washington D.C.; an uncle, Ora Johnson of Wrens, GA; a host of nieces, nephews, cousins, other relatives and friends.
Dearing, GA - Mr. Gerald Watson McGahee, Jr., 48, entered into rest March 27, 2021. He is survived by his brothers; Jeffrey Gray, Jr. of Hephzibah, GA; Tom Rosa and Bob Rosa of Michigan and Billy Gray of Camak, GA; and his sisters, Debbie Rosa of Michigan, Rhonda Holliman of SC, Shanda Hall and Mandy McGahee both of Thomson, GA; and numerous nieces and nephews. A Funeral Service was held at Beggs Funeral Home Chapel, Thomson, GA on April 3, 2021 with Rev. Andy Collins, Officiating. Beggs Funeral Home, Thomson, GA is in charge of arrangements.
Gibson, GA – Mr. Frank Murphy, Jr., 75, died April 4, 2021. Funeral services were held April 7, 2021 in the Fellowship Baptist Church with Rev. Tommy Harwell, Rev. Billy Wasden, and Ms. Brooke Stephens officiating. He is survived by his wife, Dianne Murphy of Gibson, daughters, Kristie (James) Stephens of Gibson, Tracy (Lee) Miller of Gibson, Amy Kitchens of Gibson, brother, Bo Murphy of Winter Garden, FL., Johnny Murphy of Winter Garden, FL., sister, Carol (Michael) Jackson of Decatur, TX., 7 grandchildren, 2 great-grandchildren, and 1 on the way, several nieces, nephews, and friends. Taylor Funeral Home and Cremation Care of Gibson, GA is in charge of arrangements.
Thomson, GA - Mr. Gibson Grover "G.P." Paul, Jr. died April 4, 2021. A graveside memorial service will be at 11 a.m. Thursday, April 8, 2021, in the Sweetwater Baptist Church Cemetery, with Rev. Larry Brown officiating. Survivors include his son, Dr. Travis Paul, Bay Minette Al.; and his two granddaughters, Madeline and Maggie Paul, both of Bay Minette, Al. Curtis Funeral Home, Thomson, GA is in charge of arrangements.